We often get asked about gutter vac systems, not least because there is a significant price difference between gutter cleaning by gutter vac and gutter cleaning by hand.
As we carry out all of our gutter cleaning by hand, we are obviously fans of this method rather than by gutter vac. The truth is that we are often called in after the gutter vac people have given it a go and not been able to do what was needed in clearing the gutters and sometimes even having made the situation worse.
As with anything there is always a place for a system like gutter vacs and there will be times that they can reach areas that otherwise couldn't be done without erecting scaffolding. However, we feel that if gutter cleaning by hand can be done, then there are many benefits to using this method.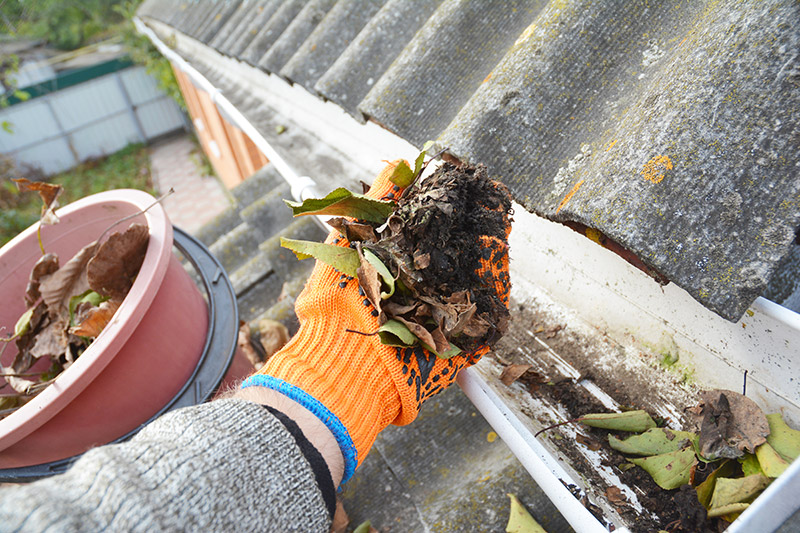 Firstly, if you are up on a ladder cleaning out debris by hand, you can be sure that you've got everything out. If there's a blockage in an offset bend of downpipe, this can be cleared by hand much more effectively than with a gutter vac.
The other major benefit of being up on a ladder and using your hands is that you can do other things while you were there. With all of our gutter servicing, we will carry out repairs as we go. This means that if there are brackets that need tightening or joints that need reconnecting, this can all be done whilst at the top of the ladder.
We also always water test once the gutters are clear. This will highlight any blockages that we may have missed or any areas that are leaking. These can then be addressed accordingly. Water testing is another action that we can carry out because we are at the top of a ladder, cleaning gutters by hand.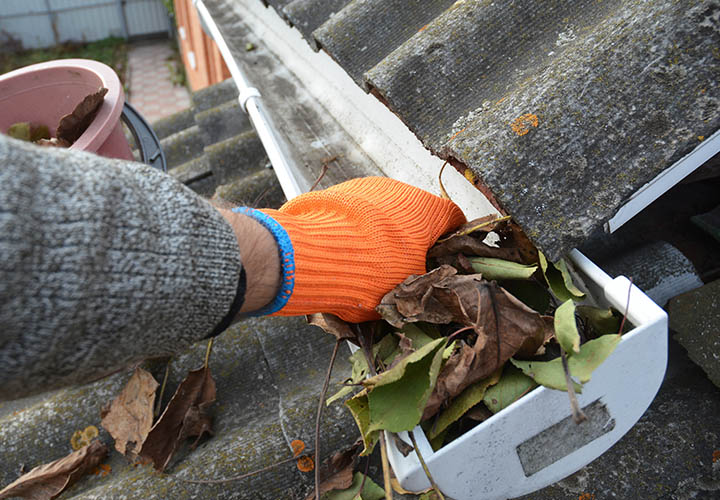 Of course using a gutter vac can be a very cost effective way of simply removing lightweight debris from your gutters but for a thorough job, to make sure everything is in tip top working order, we would always recommend gutter cleaning by hand.